Parents, Educators and carers certainly want the best for children in their care. Eating healthy food from the first years of life is part of the set of good habits that we must form since a very young age so that we can become healthier and more active adults.
But how to teach such young children about nutrition education?

To better understand this topic, we spoke with Amanda Machado. Nutritionist, postgraduate in Personalised Clinical Nutrition and Clinical and Hospital Nutrition. With 8+ years of experience, Amanda said she loves approaching this subject with the little ones in a holistic way, associating mindful and yoga activities. She believes that our body works as a whole, so food is not something that can be treated in isolation.
Nutrition Education in the Early Years
According to Amanda, nutrition education is characterised as the part of applied nutrition that guides its resources towards learning, adapting and accepting healthy eating habits, in line with scientific knowledge in nutrition.
Nutrition Education emphasises the process of modifying and improving eating habits in the medium and long term; it is concerned with representations about eating with the knowledge, attitudes and values ​​of food for health, always seeking the autonomy of the individual.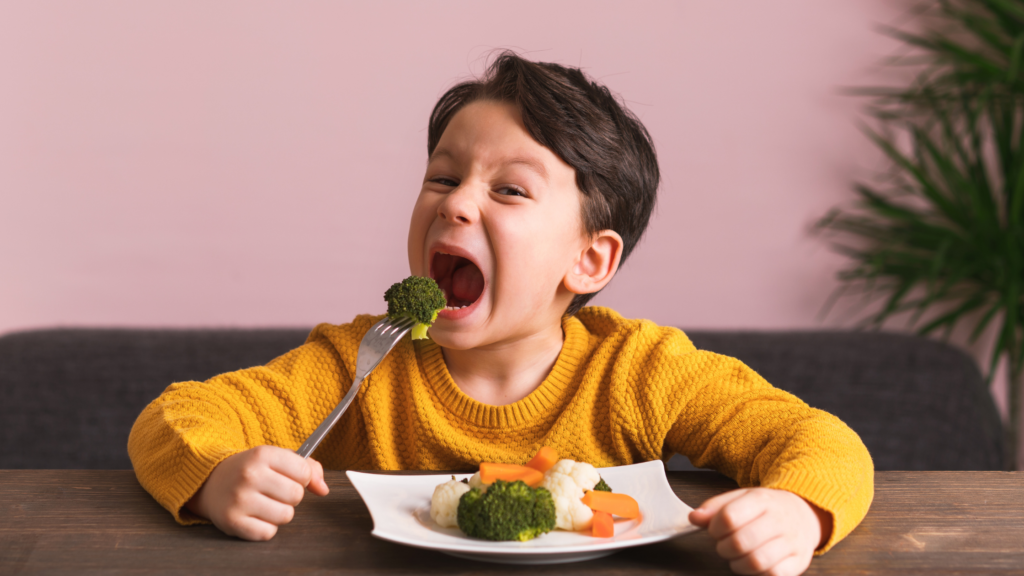 "When nutrition education is included in the Early Childhood Education lesson plan, it greatly improves the quality of life of children and, consequently, of their families. Furthermore, the quality of the learning process improves when kids start to eat better. This is because it directly influences the child's cognitive development, disposition and concentration, improving school performance", she said.
Making Nutrition Education Fun!
For Amanda, it is crucial that parents and educators know how to attract children's attention to healthy eating.
She says the best way to do this is to combine information and activities related to nutrition education.
"If the children show great interest and admiration for a certain movie or a specific game, this is where we can associate these two ideas. As they admire and enjoy an activity, they will be consciously and unconsciously learning how to bring healthy eating into their lives in a fun way. Thus, children will not associate healthy eating with something boring or sacrificial, but rather realise that this act can become very pleasurable."
Amanda believes it is important for children to develop an interest and knowledge of what they are eating.
"Offering food and saying that the child simply should eat it does not make it attractive, but when the child is inserted in this environment, knowing what is on their plate, we arouse their curiosity, and they will want to look for certain foods" she said.
Activities that arouse children's interest in healthy foods
When it comes to encouraging children, it is important to know which activities and opportunities Early Childhood Educators can present to make the subject more attractive. Amanda suggested activities such as:
– Creating small gardens with seasonings, teas or vegetables in a space in the day care/home;
– Activities with clippings from magazines with healthy and unhealthy foods, then children assemble their appropriate plates, explaining why they consider that food to be healthy or not;
– Creation of puppets in the form of food with the children and, after that, set up a theatre explaining the benefits of each one;
– Cookery classes where kids literally help in the kitchen, wearing a chef's apron and hat;- Associate superheroes with the main functions and benefits of food. Parents and Educators can use the colours of food as an ally to awaken children's interest.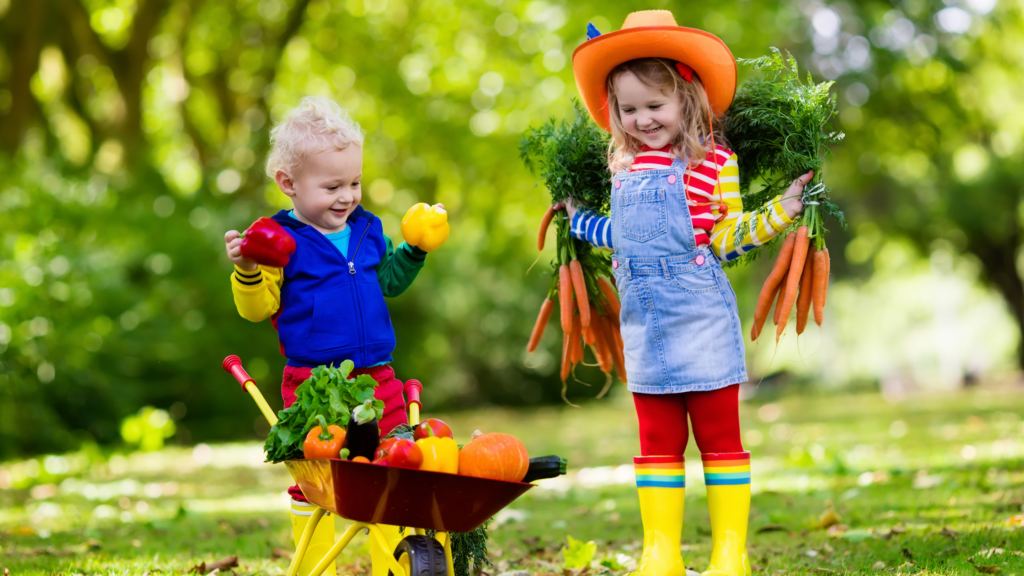 For Amanda, through these activities, children feel more aware of the world of healthy eating and begin to take the ideas and information to practice at play/free time.
She also suggests that carers use characters that children admire and assemble on their own plate, also creating landscapes with their own food.
"Making a clown where the face is made with mashed potatoes, the nose with cherry tomato, the hair with carrot sticks, the mouth with green beans and the tie with broccoli can be a great and fun idea".
She said that children can help with the preparation of the dish, which makes it even more attractive. "At this moment, creativity is very important to attract the attention of the little ones".
She reminded that, when we eat, we use all the senses and not just the tasting. "A well presented and good-smelling dish is much more exciting for all of us".
Mindful Eating Techniques
Amanda believes that approaching mindful eating techniques with kids can be quite interesting and have great results.
"Depending on the age, Educators can play a game in which they blindfold children, so that they do not create any preconceptions about the food whilst encouraging them to smell, feel, enjoy calmly and observe which emotions are generated at that moment. A short meditation could be done before some meals as well". She says this act helps the little ones to disconnect from other hectic activities and to slow down their mind, preparing them to be fully aware of the next activity, which will be the meal time with friends or family.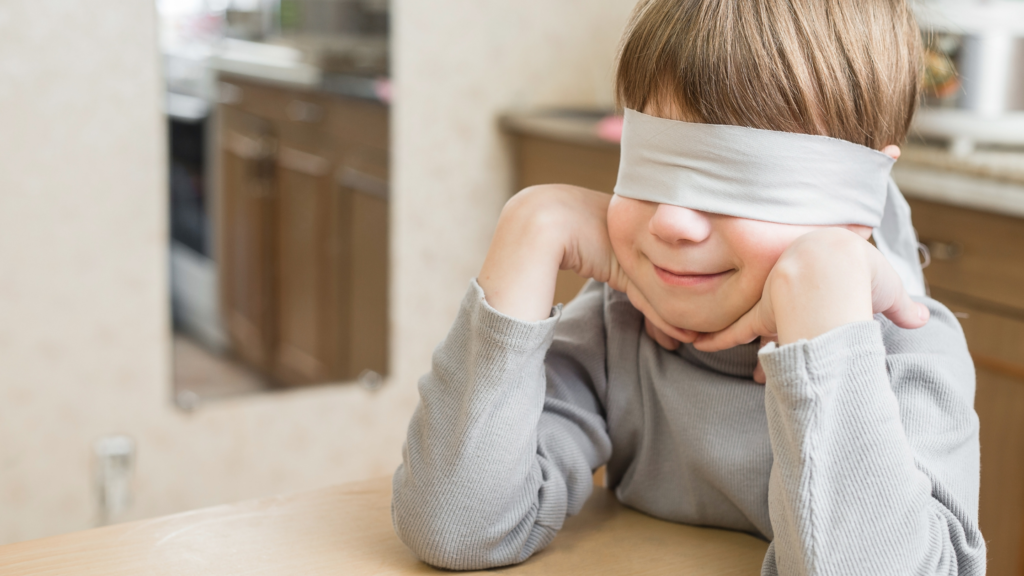 "We all know that nowadays people tend to eat in a hurry or in uncomfortable environments such as the office, car or walking, and these kinds of attitudes make people pay less and less attention to the meal, making them more anxious and prone to compulsive overeating". She declares that activities including mindful eating encourages full attention during mealtime, which can prevent major eating disorders in the future.
A healthy eating routine starts with a role model
For Educators and parents who find it difficult to introduce healthy eating at home or in child care, Amanda recommends that we do not make mealtime tumultuous for the children. She states that it is important that they learn that this is a pleasant moment where the family or friends can be together, exchanging ideas about the day that has passed or is about to happen, and adults should take this opportunity to show and explain the importance of the foods that are on the table.
"Don't forget that the best way to teach a child is through examples, so, demonstrate that you are also enjoying that moment and those foods. Avoid doing other activities at this time, such as fiddling with your cell phone, watching television, or arguing. Create a peaceful environment for the meal, and it will be a pleasure for everyone. Another important factor is to distribute activities for the child while preparing the meal. They can be as simple as setting the table or getting something from the fridge. This makes the child feel important and included in this environment. Let's agree that we all get much more interested in something when we help to set up and elaborate", she concluded.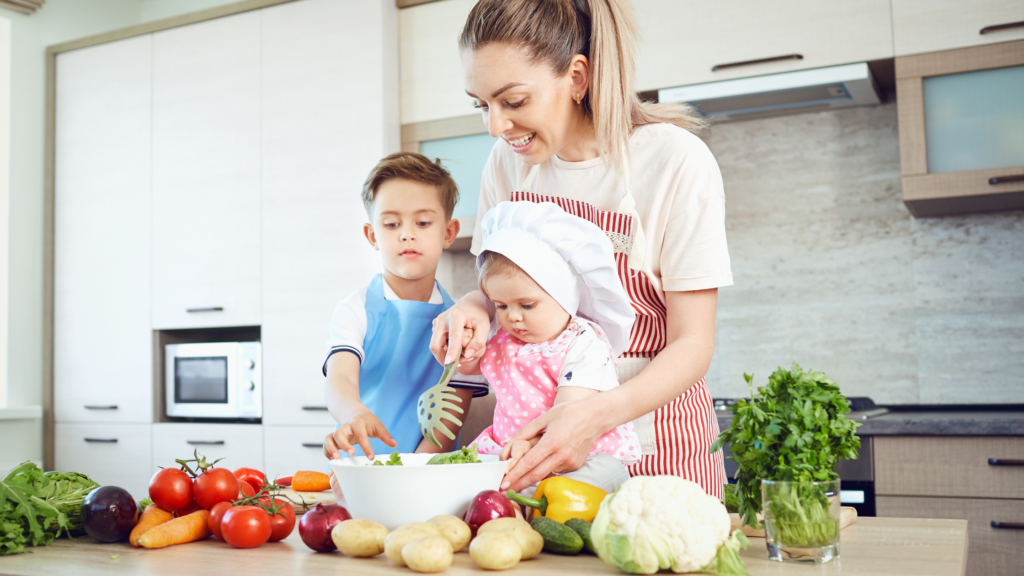 Currently, Amanda works in Child Care Centres and also for families in a more individualised way, assisting with the introduction and nutrition education for the little ones.
"I know I can make a difference in their lives when I approach these aspects with patience and love. I feel very proud and excited to see that children are following my teachings, and that is my goal".
If you would like to know more about Amanda's work, or Nutrition Education for Children, simply email her at amandamachado554@gmail.com or leave a comment below.